by Paula D.
on
October 5, 2012 2:49 pm
in
Ridgewood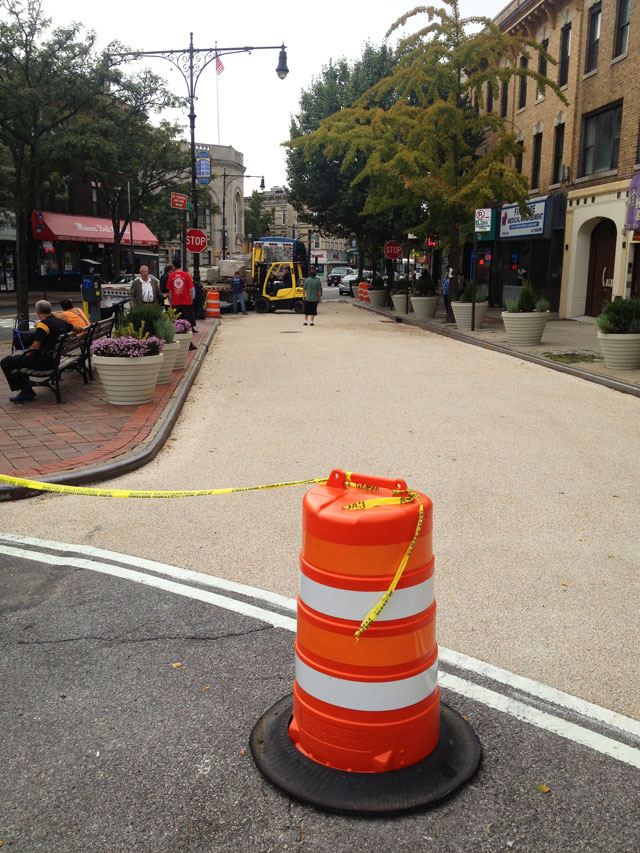 On my way to the bank, I noticed major progress on the new temporary pedestrian plaza at 71st Street and Myrtle Ave. I spoke with Theodore Renz, Executive Director of the Ridgewood Local Dev Corp. who was on site overseeing the project:
"The 71st Avenue Triangle will reclaim the underutilized slip road between Stephen Street and Myrtle Avenue to improve safety, maintain operations for adjacent businesses, and provide 3,000 square feet of enhanced public open space for residents and shoppers. The Myrtle Avenue Queens BID plans to expand the activities currently held at the triangle during the Fall Street Festival and Christmas Photos to possibly include farmers & craft markets, music, children's events, temporary art installations, and other holiday events."  read more
Mr. Renz was engaging and eager to listen to my thoughts on the project, and passed along his card encouraging me to contact him with inquiries. A permanent site will be established by early next year if the project proves successful. Contact Myrtle Avenue Queens Business Improvement District and show your support.
Currently happening….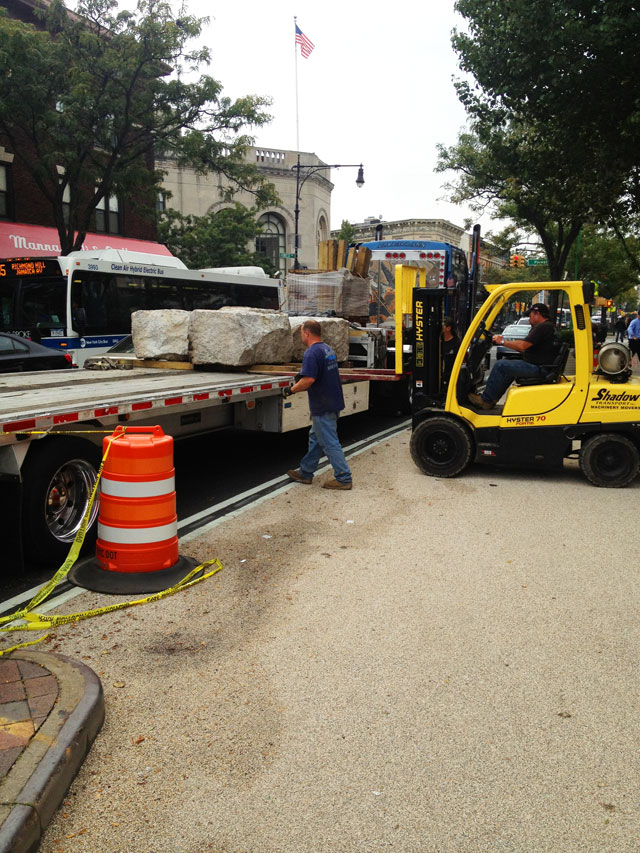 Large boulders will line the plaza – nice touch.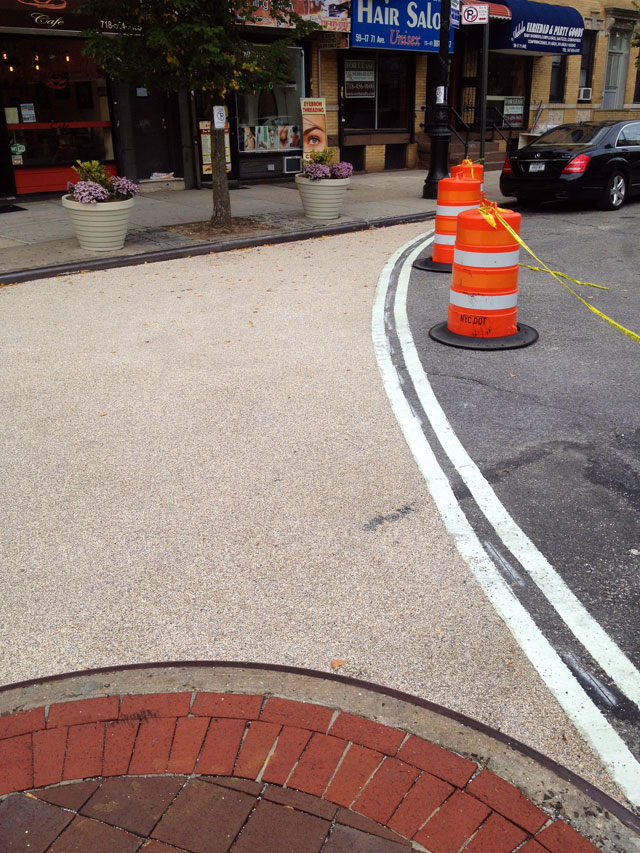 The gravel is in place designating  the plaza space. Also notice the large planters in the background on the side walk.  Looking good!