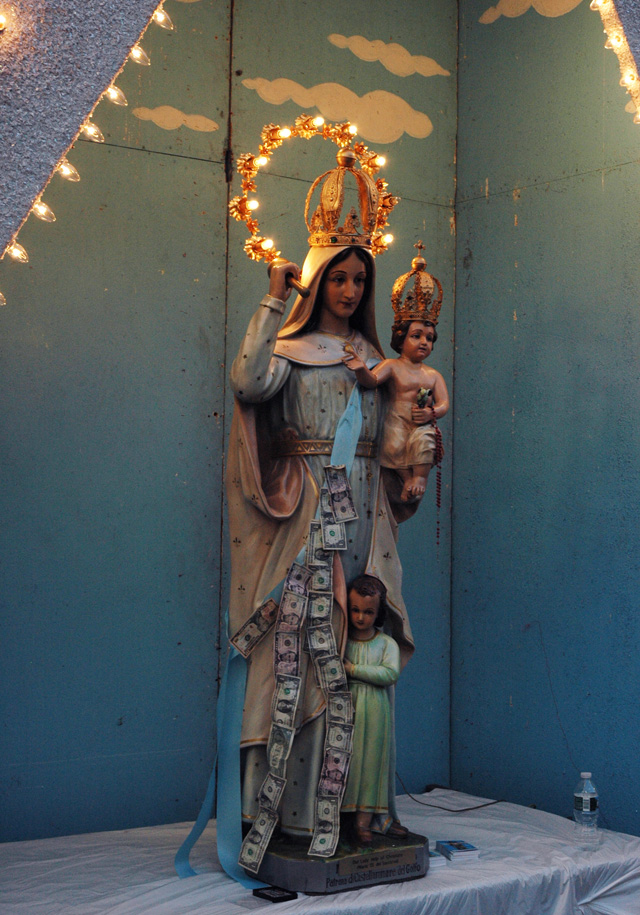 The Federazione Italo-Americana di Brooklyn and Queens'annual feast is happening now (!!!) through this Sunday. (Fresh Pond Rd. between Woodbine St. and Menahan St. – Ridgewood)
Pictured above is Maria SS. del Soccorso the Patrona Castellammare del Golfo
Castellammare del Golfo is a town and comune in the Trapani Province of Sicily. The name is roughly translated "Sea-Fortress (castle (on the) sea) of the Gulf", deriving from the medieval fortress in the harbor. The body of water it sits upon also takes its name from the fortress, Golfo di Castellammare.

In ancient times, Castellammare had been the harbor of Segesta, one of the main towns of the Elymian people.

Fishing has been important in Castellammare del Golfo dating back to ancient times. Today the town's economy continues to be based on fishing with the addition of tourism.

The small town is noted, however, for having been the birthplace of many American Mafia figures, including Salvatore Maranzano, Stefano Magaddino, Joseph Barbara… read on.
The Opening Ceremony (gosh, I love Queens)

The food – here's a little taste….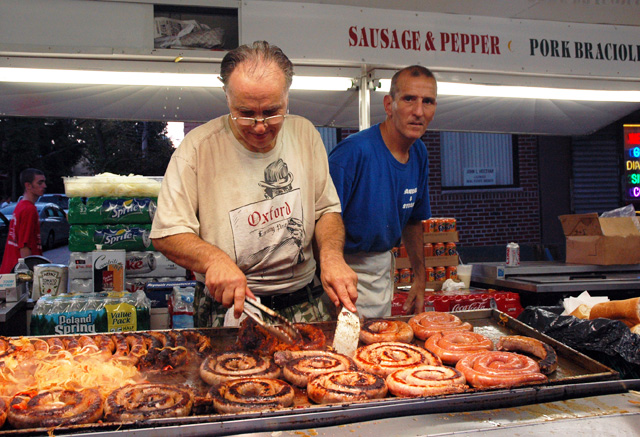 I can't even…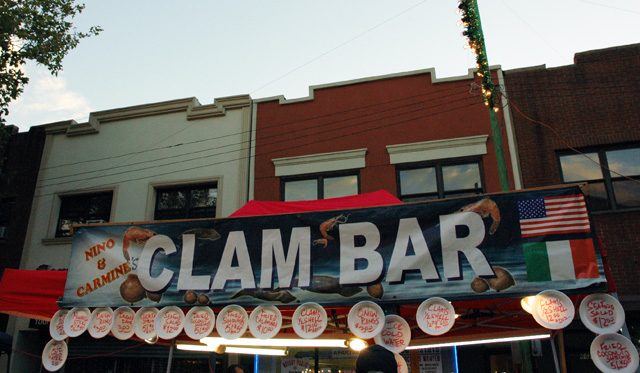 Ok this is new, I don't remember a clam bar at last years feast. Sick banner by the way….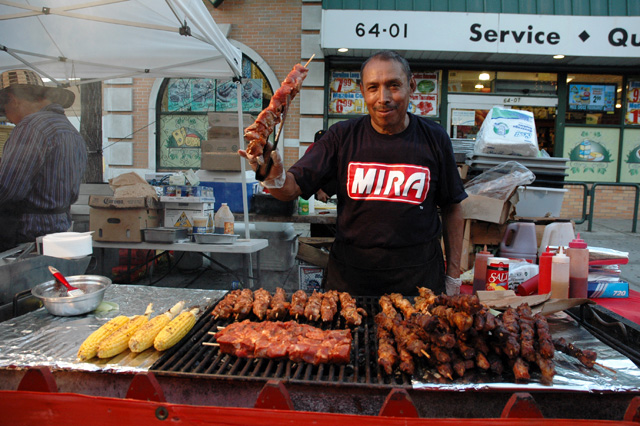 No shortage of street meat.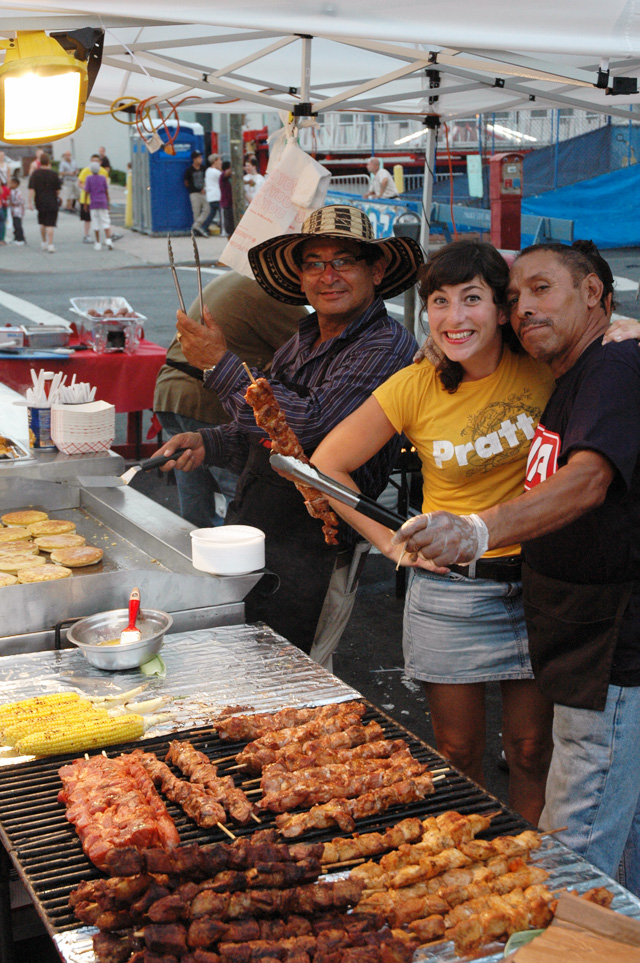 Meeting new friends and sampling food!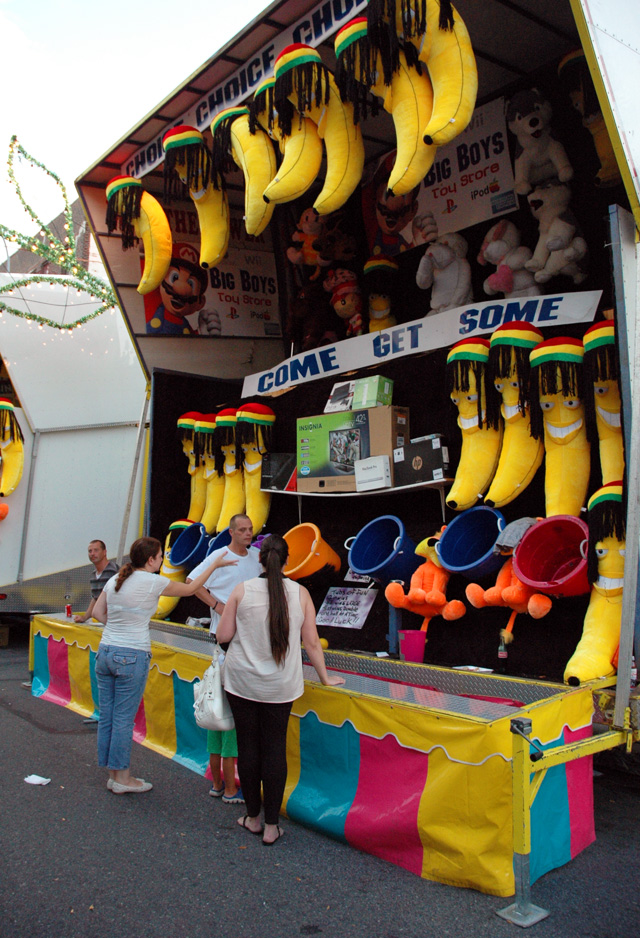 Rastafarian bananas are big this year.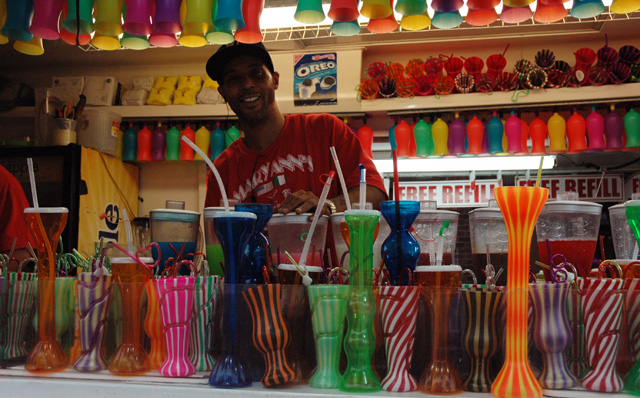 Fun frozens – no alcohol but if you bring a flask….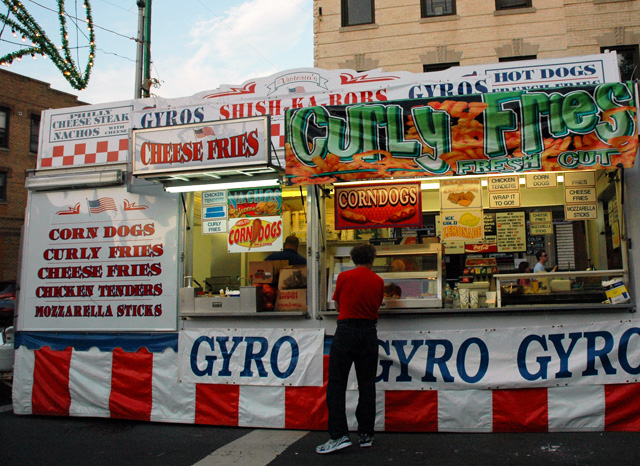 Corn dogs, curly fries, cheese fries, mozzarella sticks, tacos – you name it! This feast is jam packed with Greek, Spanish, Italian and Polish foods.
I always wondered how they made the holes in candy apples, mystery solved.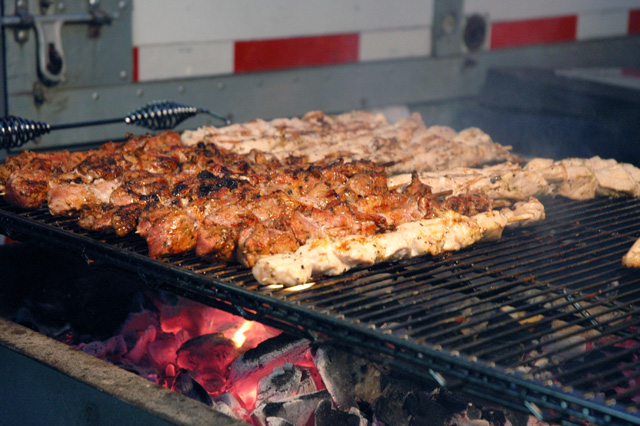 This gyro stand is right by Tendo (66-26 Fresh Pond Rd). Find it and eat a gyro. Six bucks for a huge, fresh sandwich with beef (pictured above) tomatoes, onions, lettuce and yogurt sauce on a warm pita. It was fantastic!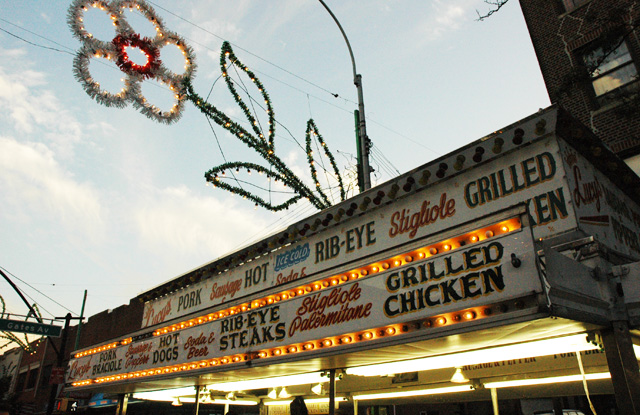 The food choices are overwhelming.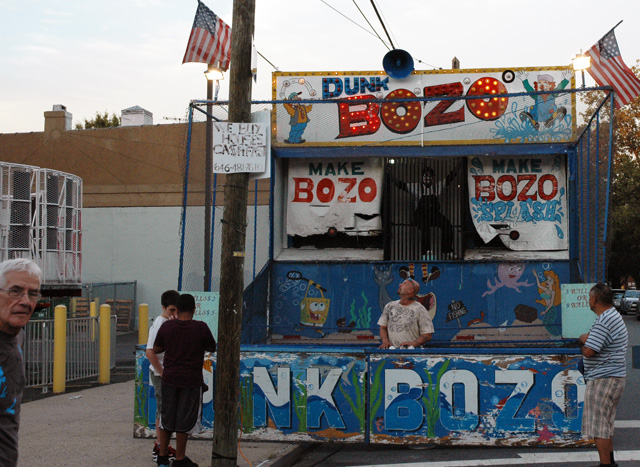 Games too, of course….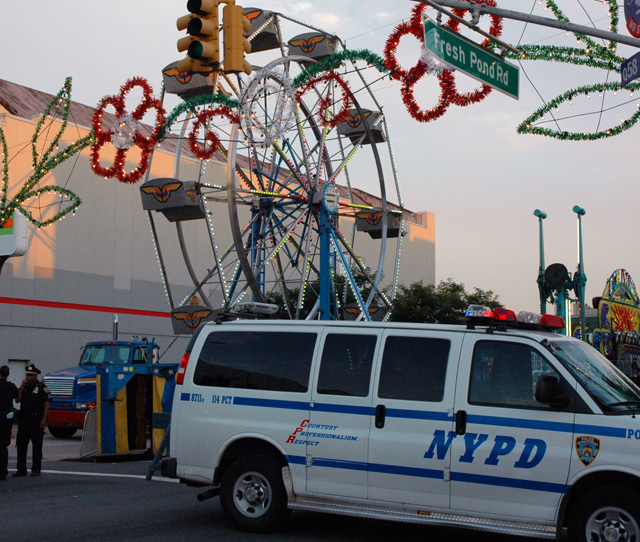 Last but certainly not least, New York's Finest.
Many local businesses have set up shop on the street, stop by and show your support. Enjoy Italian music, meet your neighbors and taste as much as you can!
The best feast in Queens, I dare say.