by Paula D.
on
November 10, 2011 10:03 am
in
Food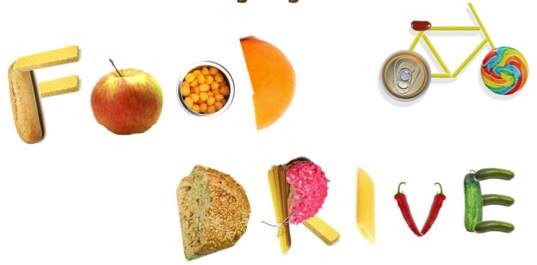 November is the start of the giving season. People right here in NYC struggle to put food on the table. Lets helps our neighbors this holiday season! Please donate non-perishables to your locate Community Center, Parish or Synagogue.
AND… COUGH IT UP PEOPLE! Would you really want to eat canned Goya string beans? No, of course not. Pick up some nice kalamata olives, extra virgin olive oil, Tuttorosso canned tomatoes, or marinated artichokes for God's sake!
This Sunday (11/13), The Glorified Tomato is donating to St. Brigid's Thanksgiving Food Drive. If you live in the area, don't forget to drop off your donation. All food collected at St. Brigid's will be distributed directly to families and individuals living in the Ridgewood community this holiday season. Bring your donations to the Church, CCD Office, or the School (409 Linden St, Ridgewood, 718.821.1690).
Below is a list of other donation centers around the city, Be generous, it'll make you feel good!
NYC:
St. Ignatius Loyola
980 Park Avenue, 10028
212.288.3588
Nov. 9th -14th
ycp.org
8 East 109th St. 10029
Liz Nellis: 917.720.9700
lnellis@ycp.org
BROOKLYN:
CAMBA
718.282.3082
Donations may be dropped off at any of the following locations:
Flatbush/Park Slope:
– 1720 Church Avenue, 2nd Floor
– 885 Flatbush Avenue, Room 202
– 19 Winthrop Street
– 2103 Kenmore Terrace
– Park Slope Women's Shelter – 1402 8th Ave
QUEENS:
St. Brigids
409 Linden St. 11385
718.821-1690
Nov. 13th
Bffy-st. Rose Of Lima St Vincent De Paul
130 Beach 84th St. 11693
718.634.7394
Tues and Friday biweekly 10am – 12pm
BRONX:
Campus Ministry at Fordham
Now until November 21, 2011
Campus Ministry Office, McGinley 201
FEELIN LAZY, DONATE ONLINE!
City Harvest
Food Bank for New York City
VOLUNTEER!
Thursday Nov. 24 at the Church of the Ascension, 127 Kent Ave.
12pm-6pm – Thanksgiving Dinner
Volunteers can contact Ascension at 718.389.3831
Congregation Emanu-El
Sunday Lunch Program
FOR OUR FURRY FRIENDS:
ASPCA
424 East 92nd Street between 1st and York Ave
Monday to Saturday 11:00 A.M. – 7:00 P.M. or Sunday 11:00 A.M. – 5:00 P.M.
Know of a food drive?  Send us the info and we'll add it to the list! paula@theglorifiedtomato.com