by Paula D.
on
December 2, 2016 1:06 pm
in
Food
The kitchen will be done in a few weeks. Yes, repeat, my kitchen will be done in a few weeks. Long story short we had to change cabinetmakers – that's why it's taking so long. Ben and Patrick are finishing the job. Their work is excellent – they designed and built out the wine shop. Expect pictures of the cabinetry and shelving soon. If you need a refresher since it's been a while, here is my first post on the kitchen.
In the meantime, I finally ordered the red slab! Matt was apprehensive about a tomato red slab in the middle of the kitchen but I never had any doubt, I love it!! The colors/materials of the kitchen are red, stainless steal, gray and wood. On the shelves I will integrate the red color with plant containers and jars – oh the glory!
This is last year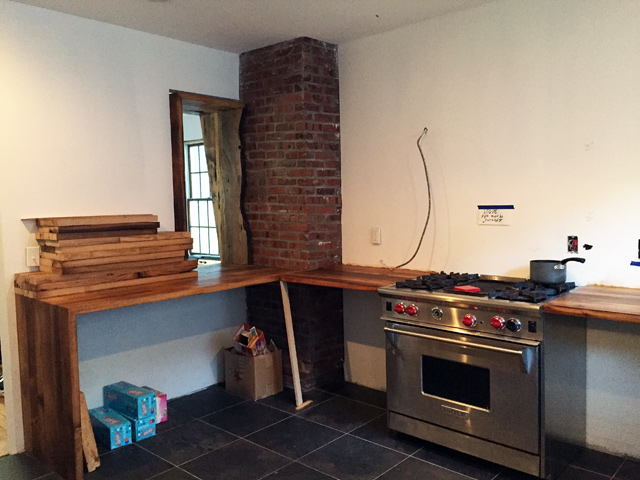 This year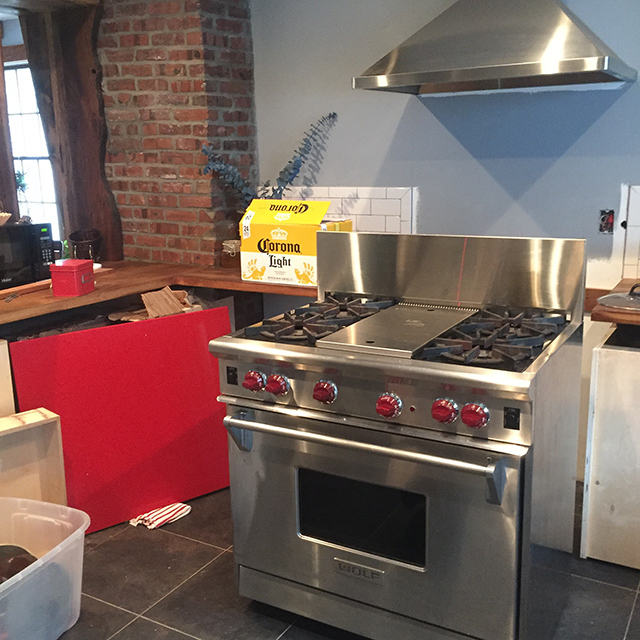 Dave (thanks Dave) and Matt adhered the slab to the wall with super strong construction adhesive. The real weight of the 200lb caesarstone rests on a one inch piece of wood that is screwed and glued into the wall behind the stove. Getting the slab to fit just right wasn't easy. They had to shim up each side while holding it in place until it was perfectly straight.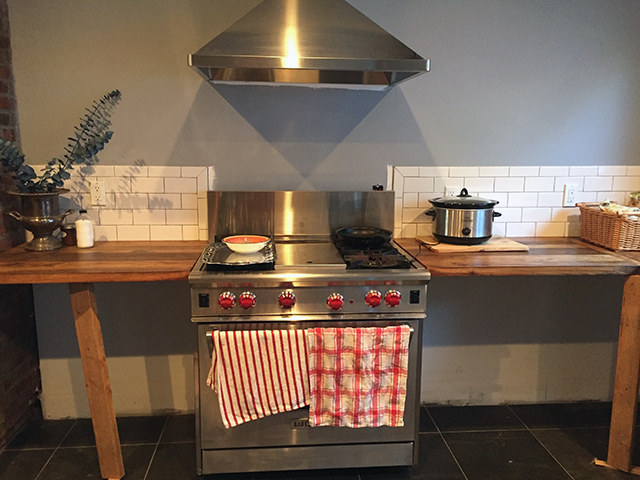 What do you think?