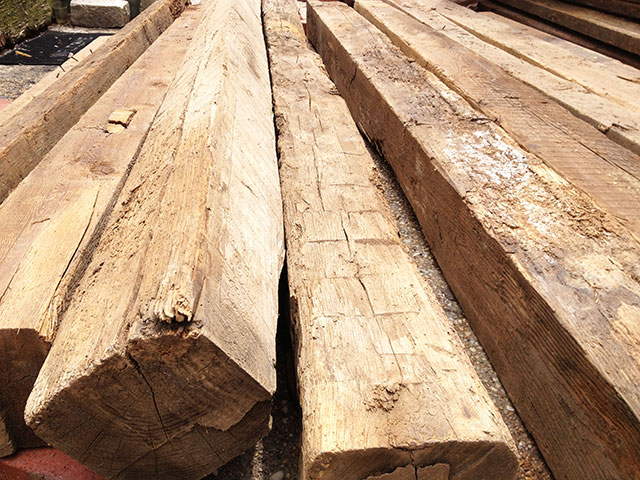 It may not look like much progress but it is (!!) – the framing and plumbing are pretty much done. The doors still need to be framed and toilets/sinks/showers get installed later in the process – we're getting closer. Next up is electrical and then we'll start the sheetrock. Yes, walls – Allelujah!
Here's a photo journal of the progress: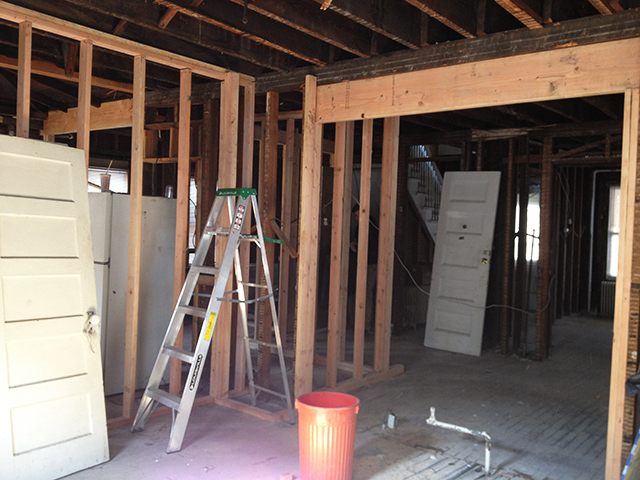 This is the new framing, looking from the kitchen into the dining room. It's generally an open layout.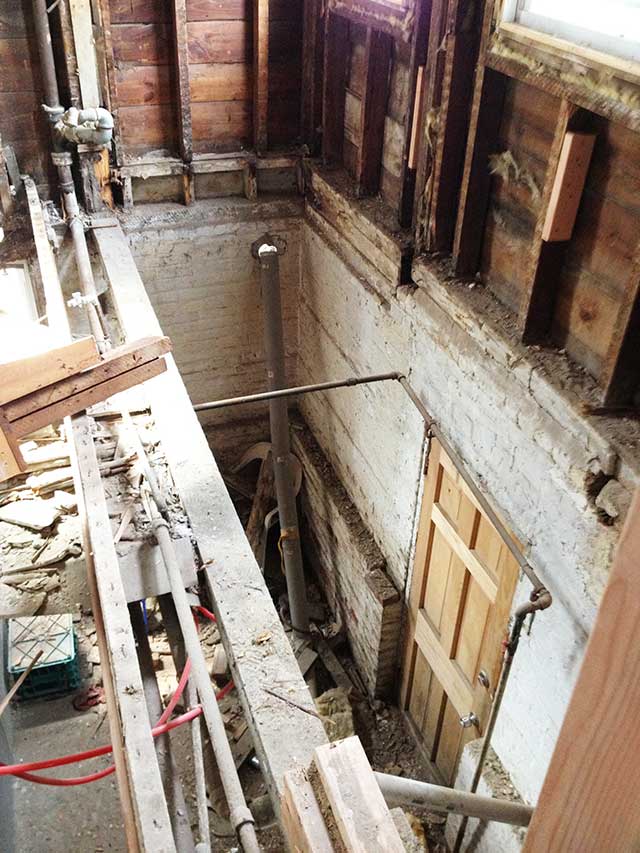 Our contractor removed the kitchen sub-floor because it was in horrible shape. Here, you're seeing the view from inside the kitchen looking down into the basement. This wasn't part of the initial scope of work but we figured it was best to fix it. I wouldn't want to fall through the floor, stirring a pot of  gravy a year from now.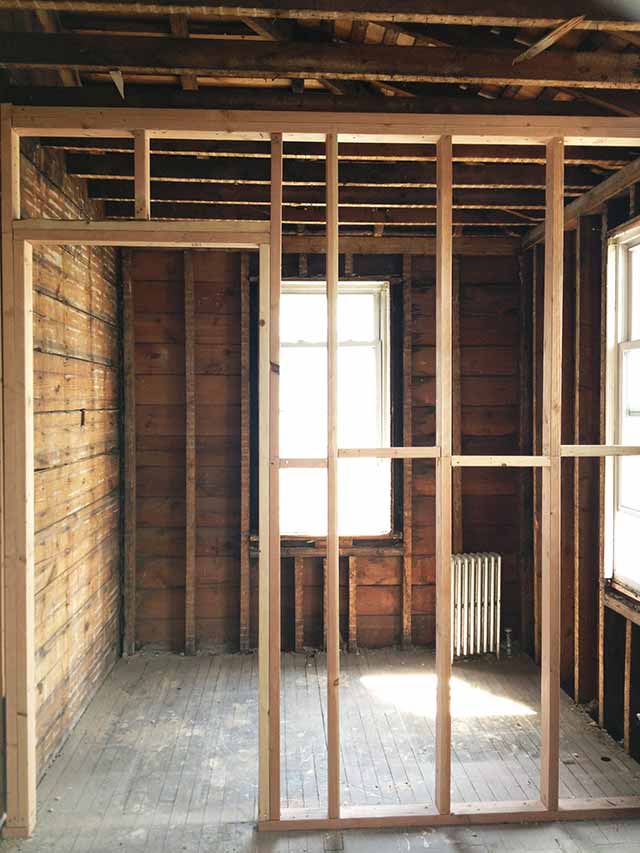 This is the studio apartment on the 2nd floor with ocean views. This, less glamorous view is of the forthcoming  bathroom.
And this is the third floor attic, a blank slate.